Kick off your boots, lick your war-wounds and get yourself a sneak preview from one of the most exciting Old-school Thrash Metal bands around, finally releasing the first new songs for 20 years!
Now you can preview the new album, "REBORN IN DARKNESS" before its official release!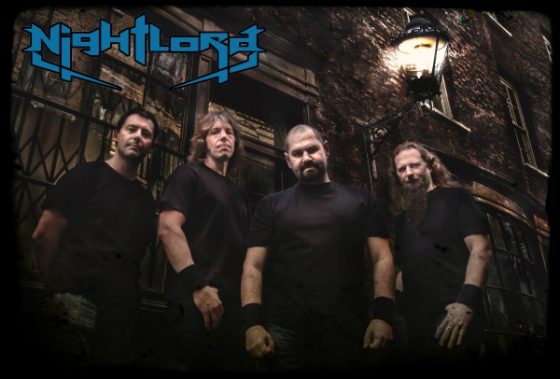 Look at what others are saying about NIGHTLORD!
Zero Tolerance – "All things come full circle. Nightlord have returned with full force and two decades of punishing riffs… time-resistant vessels of quality Thrash that prove the difference between the sounds of the day and the historical re-enactments of the noughties revival… stop listening to re-hash thrash – bow before the Nightlord! 3.5/5"
PowerPlay Magazine – "…if (the new song) is an indicator of things to come, the future is looking very good indeed for this now legendary band. 9/10"
ConcreteWeb – "…a must-have for the fanatics, the die-hard Thrash Metal 'freaks' and record collectors among us… 90/100"
PlanetMosh – "…a great indication of future things… a blistering 9/10 – welcome back guys!"
Festivalphoto.net – "…actually the best support of the night. 4/5" (live review with Onslaught)
Brutalism – "Nightlord certainly held their own on stage and sound just as good in the studio."
Metal Inc – "It's thrash from the era part-way between Annihilator, Megadeth, Metallica and Kreator (especially singing), a good cross between European and American influences."
Zero Tolerance – "The riffs come thick and fast, delivered with poise and precision, and the adrenalin levels stay firmly in the red."
Ave Noctum – "extremely technical and immensely heavy, exhibiting the 20 years of maturity since their last venture into song-writing"
THE NIGHTLORD HAS RETURNED
As Chris Kee from MetalTeamUK put it, "Lightning lead playing around every corner and adrenaline bursting from every note… Will we get to hear any more of this excellent band's potential realised now that the Nightlord has awoken again? Let's hope so."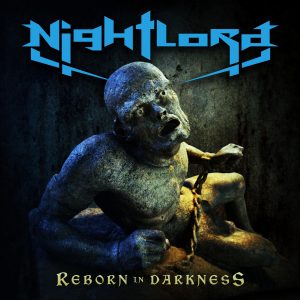 Well, now, 5 years following their legendary reformation during which time they have played alongside such names as Sepultura, Onslaught, Gama Bomb, Annihilator, Artillery and M:Pire of Evil, London's thrash metal titans NIGHTLORD have completed their third album, "REBORN IN DARKNESS", featuring the first new songs in 20 years.
Mixed and mastered by recording legend Chris Tsangarides (Judas Priest, Ozzy Osbourne, Bruce Dickinson, Black Sabbath, Thin Lizzy, Gary Moore, Anvil, UFO, Y&T… the list is endless), REBORN IN DARKNESS contains 9 tracks of solid British thrash metal, and will be released to the general public on November 28th, but you can preview some of the tracks from it RIGHT NOW.
So enter your email address now and get your hands on some of the hottest new British thrash metal for years… because as Dave Bedlam of PlanetMosh says, it's, "a great indication of future things… a blistering 9/10 – welcome back guys!"